---
If you are a fan of gooey, chewy, nutty goodness then you're in the right spot.
Making this cashew butter fudge was so simple and oh so satisfying. This number is a completely vegan, sugar free and a keto friendly slice that can be put together in no time at all. So if you're stuck on what to take to your next dinner party then fear not, we have you covered!
The cashew butter used was made from scratch, if you have you're own already on hand then skip right on down to the rest of the ingredients.
---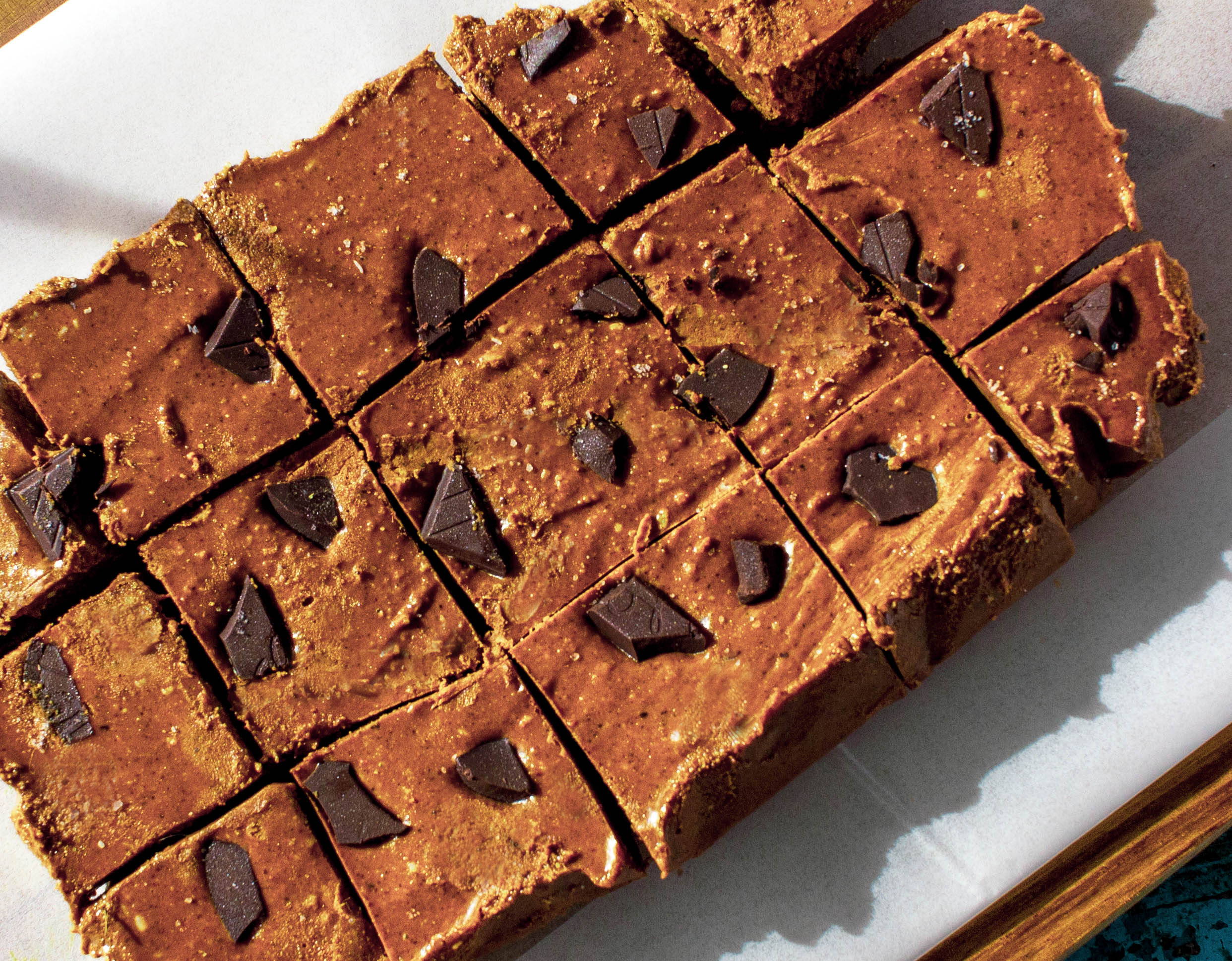 Cashew Butter
Turn oven onto Bake at 150C
Line a baking tray with parchment paper and spread cashews over paper evenly.
Bake for 10 minutes
Remove cashews from baking tray and let them cool down for 5 minutes.
Add cashews, coconut oil and salt to blender and blend on low speed until it looks like a thick butter.
Taste, add more salt if needed.
Fudge
Add all ingredients to a large mixing bowl or blender and blend till all combined.
In a freezer safe container lined with parchment paper, scoop contents onto paper and spread evenly.
Once fudge looks like it has spread out evenly through container, add chocolate chips to top.
Place in freezer for 30 minutes.
Remove, sprinkle with salt and enjoy.
Cashew Butter
250g - Raw Cashews

1 Tbsp - Coconut Oil

Salt to Taste
Fudge
1 Cup - Cashew Butter
2 Tbsp - Coconut Oil
1 Tsp - Vanilla Extract
1 Tbsp - Monk Fruit
1 Scoop - Temple Nutrition Vanilla Hempro
Sugar Free Chocolate Chips to add to the top
Sprinkle of Salt