---
Ive decidedly called these bars the GO NUTS Bars for reasons I'll list below;
Peanut butter, cashews and almonds are the basis of this bar, throw in a little protein and collagen and you have yourself a breakfast/protein bar you will literally GO NUTS for.
These naughty nutty bars are best dipped in chocolate and stored in the freezer for your devouring whenever you choose.
---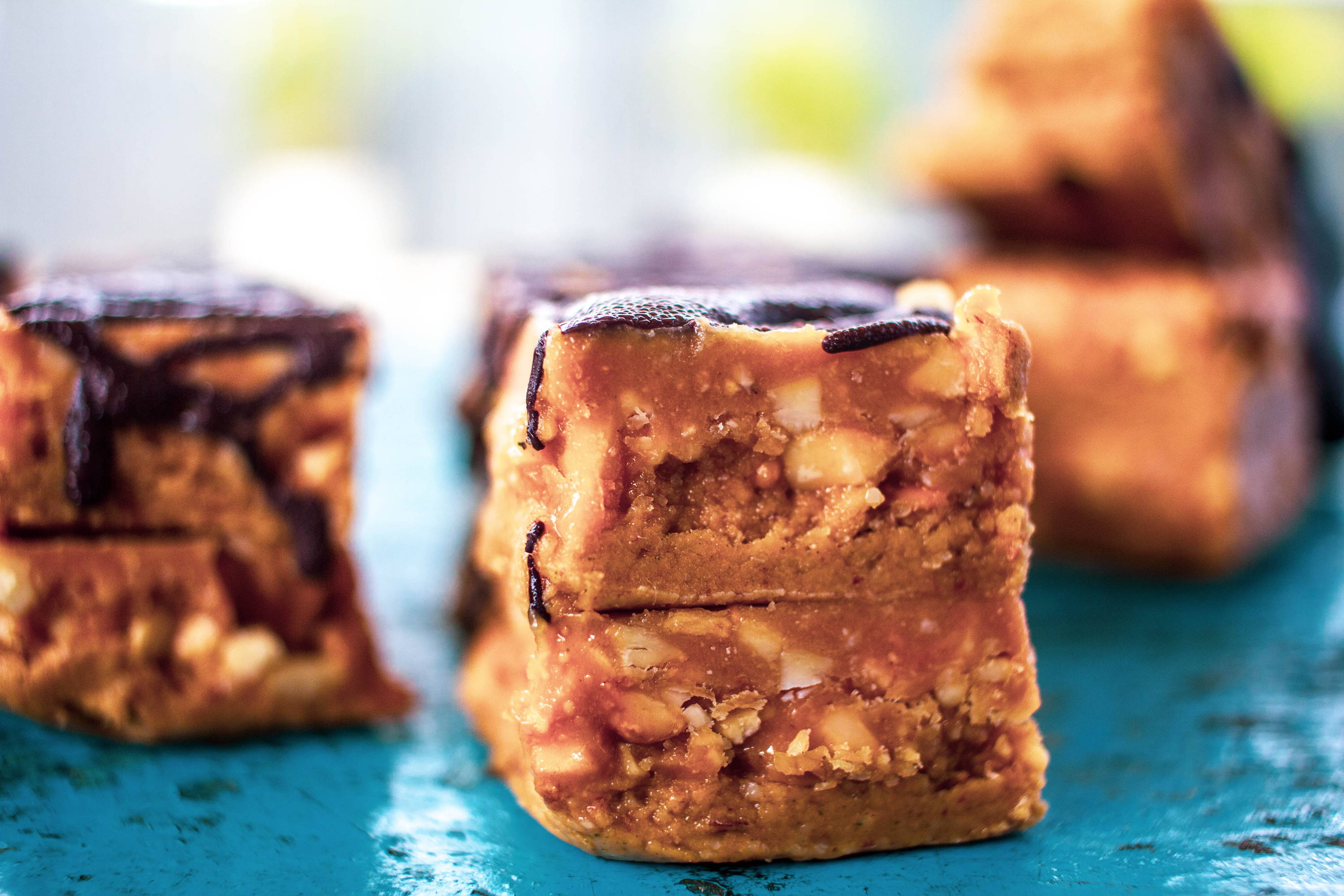 Base
Blend all ingredients together in a large mixing bowl until you get it to a dough like consistency.
In a small baking pan or bread tin lined with parchment paper, add dough and work into the base of the pan until evenly distributed.
Freeze for 20 minutes.
Top
Add all ingredients except the chocolate to a large mixing bowl and blend until combined.
Once happy with flavour, remove the base from the freezer and pour over the top.
Place back in freezer for 1 hour.
Just before the hour is up, melt the chocolate in the microwave.
Take slice out of freezer and cut into desired shape.
Drizzle chocolate over the top, a little or a lot, up to you.
Store in freezer until ready to enjoy.
Base
Top
1/2 Cup - Crunchy Peanut Butter
1/4 Cup - Coconut Oil
1 Tsp - Vanilla Exract
1/2 Cup - Dry Roasted Cashews (Crushed)
Salt to Taste
30g - Sugar Free Chocolate
Note: Monk Fruit can be replaced with Sugar Free Maple Syrup. Caution the consistency and adjust accordingly.