---
I don't know about you, but nothing beats a good ole brownie for dessert. They are simple to make, quick to bake and super satisfying. How could we not put our Hempro to the test and whip up a Temple Keto Brownie.
Decadent, moist, sticky and soft are the perfect words to describe our Keto Brownie, with a scoop of our collagen nice-cream on top, it soon became one our best desserts yet. If a sticky icky brownie isn't on your radar, switching up the ingredients a little soon transforms its texture to a airier fluffy finish. Ingredients for both are listed below.
In the wise words of Drake - "Brownie over cake, there's no debate"
Did we get that right?
NOTE: For nice-cream recipe, jump over to the nice-cream sandwich recipe.
---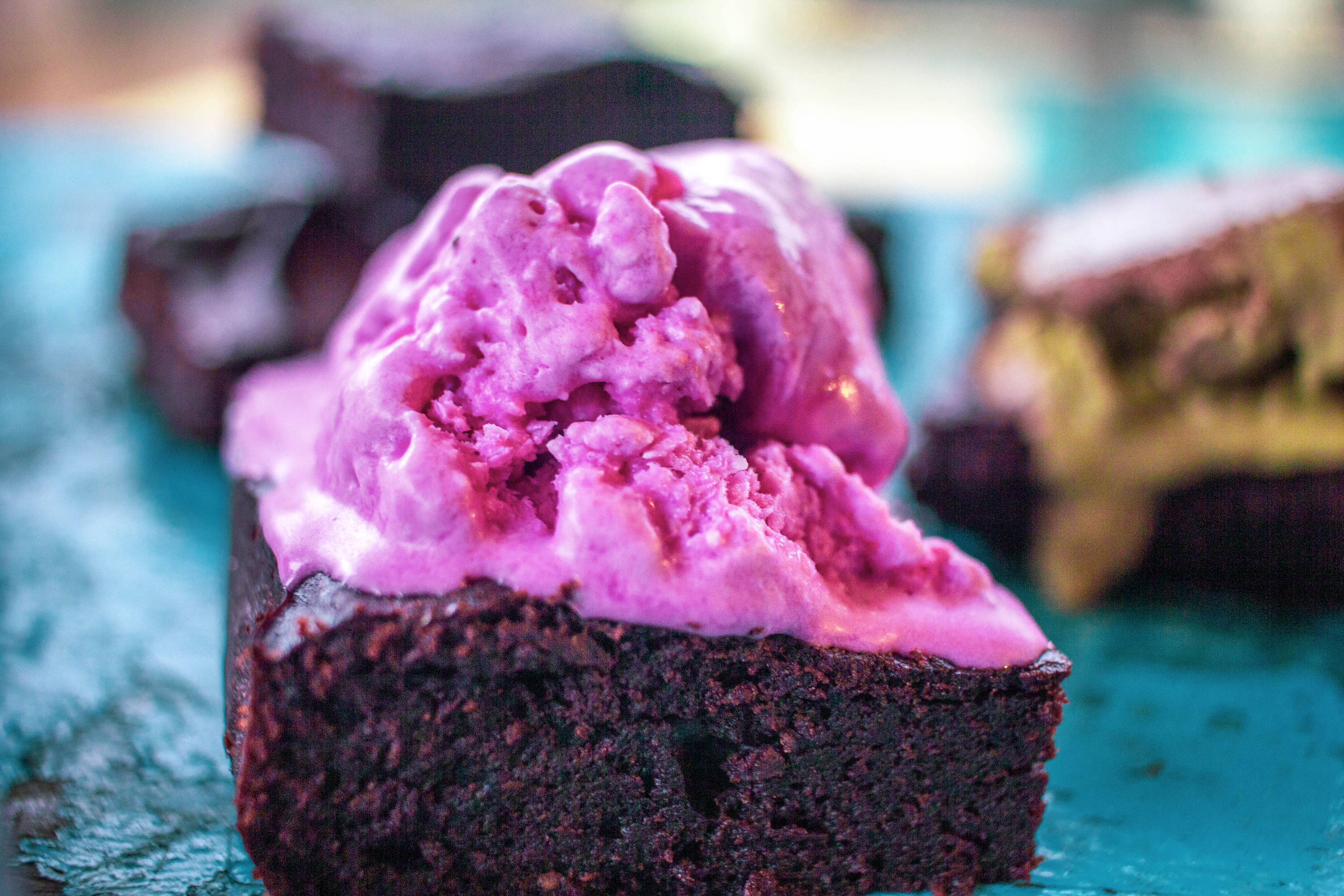 In a large mixing bowl, add melted chocolate and melted coconut oil.
Add the hempro, xylitol, almond flour and baking powder.
Add the eggs, making sure the mixture is no longer hot to prevent cooking the eggs.
Pour into a pan lined with parchment paper (approx. 15x15cm)
Bake in the oven at 180C for 30-45 minutes (time depends on size of baking pan, the longer you bake, the drier it will become.
Sticky Brownie
Cakey Brownie
Increase Almond flour to 1/2 Cup

Lower coconut oil to 80g

Lower Xylitol to 1/3 Cup