---
I scream, you scream, everybody NICECREAM
What better breakfast dessert is there than an ice-cream sandwich? A perfectly soft cookie encasing creamy ice-cream that leaves you licking your fingers and begging for more. Well look no further Keto heads because I present to you the Temple Nutrition Collagen Nicecream Keto Cookie Sandwich. These fat bombs are sure to impress even the non Keto goers who will be pleading with you to share your recipe to woo as their own (hand it out at your own discretion).
To start, let me just say, that a cookie cutter is your best friend here if you're looking for presentation and unless you have an ice cream maker, make sure you plan ahead (24 hours) as you need to have the ice-cream frozen to then form the sandwich. This recipe is dairy free, however, I did use Aaron's s'mores cookie recipe from Fat For Weight Loss and swapped out the dairy for Coconut Oil and MCT Oil.
Ok, ok, you can stop screaming now.
---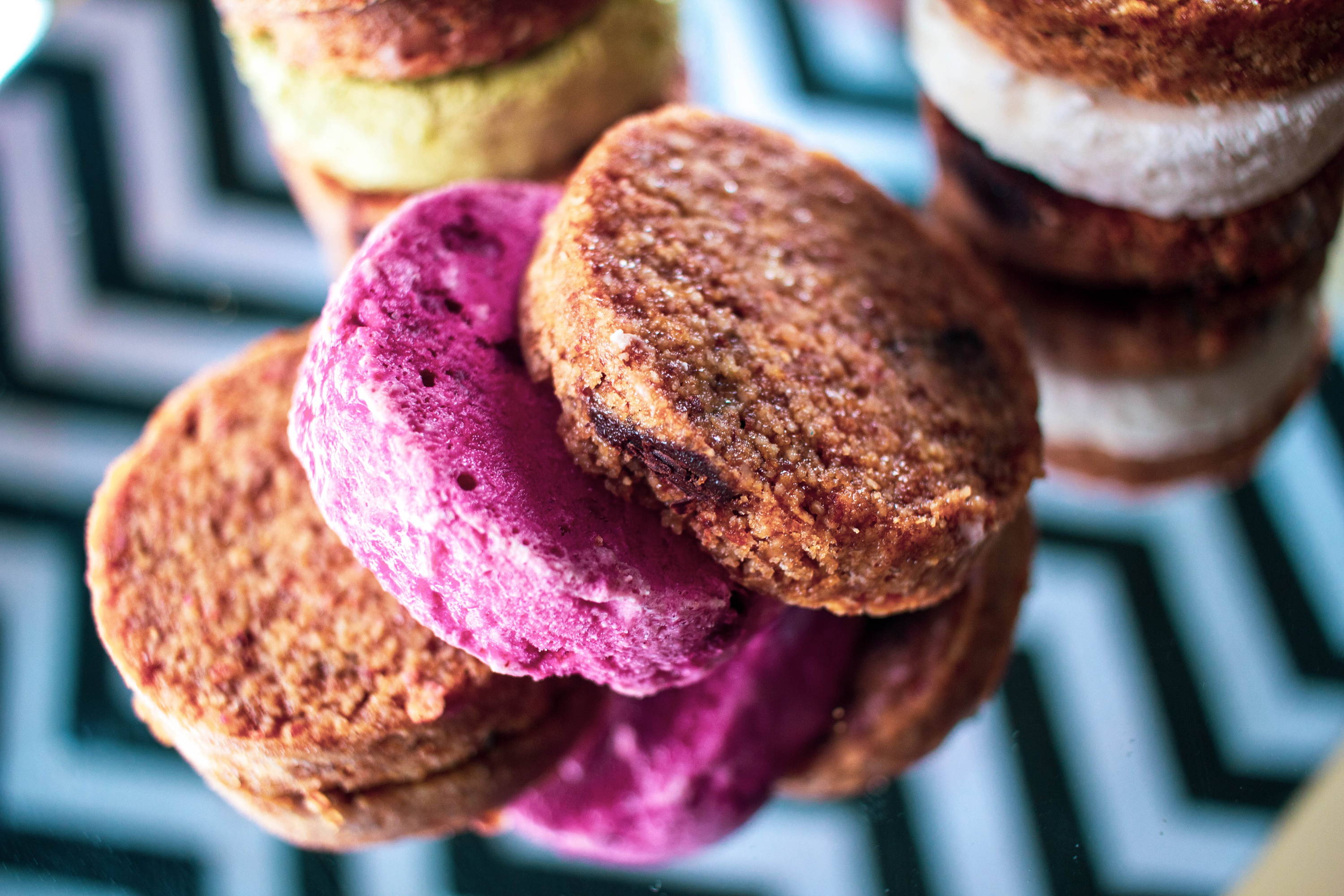 Keto Chocolate Chip Cookie
Preheat oven to 180c.
In a large mixing bowl, mix together the Almond Flour, Xyitol, Baking Powder and Salt until well combined.
Pour the melted Coconut Oil, MCT Oil and Vanilla Extract onto the Almond Flour mixture and mix until well combined.
Add in the Chocolate Chips and fold to combine
Line a baking tray with parchment paper. Using a tablespoon, scoop out 12 portions of dough and press into cookie shapes on the baking tray.
Cook for 12 minutes, remove and let cool completely
NiceCream
Add everything into a blender and process until smooth and combined. Taste to make sure it is to your liking and add more of which ever ingredient you think is needed.
If using an ice-cream maker then follow the manufacture instructions.
By Hand: add nice-cream mixture to a freezer safe container and place in the freezer for 4-6 hours. Every hour or so, take out container and mix, then place back in freezer until done.
When you're ready, take the nice-cream out of the freezer to defrost slightly - depending on how long its been frozen for, it may need 10-15 minutes before you're able to scoop.
Add 1 scoop of ice cream to Keto Cookie, make sandwich, ENJOY.
Keto Chocolate Chip Cookie
NiceCream
2 Cans- TCC Coconut Milk

2.5 Tbsp - Sugar Free Maple Syrup

1 Tsp - Vanilla Extract

10g - Collagen