---
My all time favourite and most missed chocolate treats are maltesers. Who else would eat the chocolate around the outside first to get the straight malt (sugar) on its own. Countless bags that I have seen the bottom of in the best and the worst of times. They always had my back. Since being Keto these boys have lured me back to them once or twice and I finally decided 'THATS IT!' I'm going to work out how to recreate these little sugar demons; surely there is some magical recipe out there that can send me on a trip down memory lane and make me happily wave those Mars devils away. Well let me tell you, I definitely stumbled across something, and these little guys are NOTHING like them.  
Now before you turn away in disappointment, please, read on. When I decided to use nuts, I knew the flavour profile was not going to be exactly "on point" but I decided I was going to try and master the texture, not the taste. Well, I didn't quite get that right either. But in completely failing to recreate Maltesers, I managed to come up with a beautiful concoction that will leave you feeling oh so satisfied and forgetting about even the thought of Maltesers with every bite. So here we have it ladies and gents, introducing to you the TEASER.
Now of course these guys had to pack a punch, infused with MCT oil and Collagen, it only takes a couple to kick those cravings to the curb.
NOTE: ENJOY RESPONSIBLY
---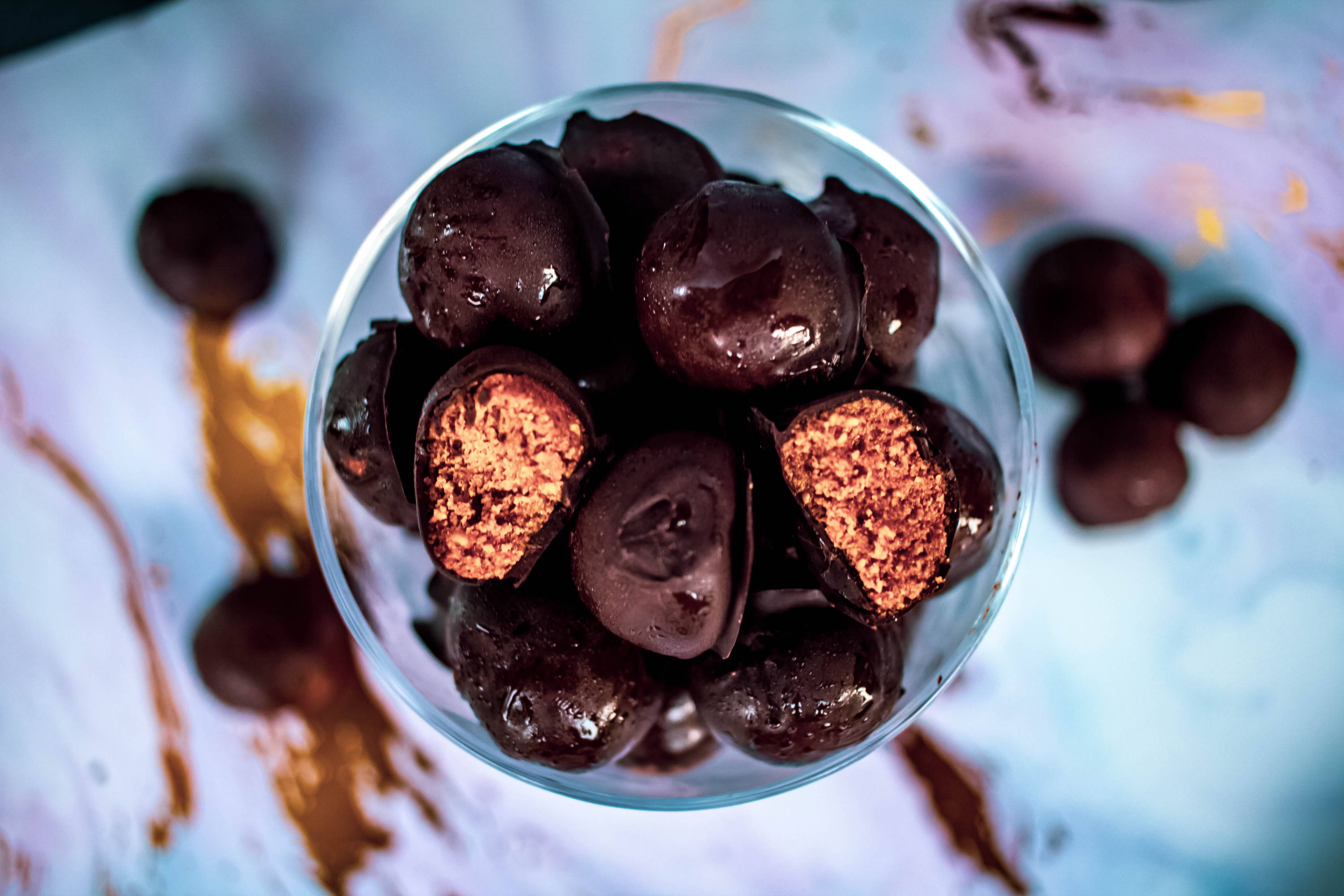 Add both the almonds and the cashews to a food processor and blend until almost like powder.
Add MCT Oil and blend to mix through.
Add collagen, hempro and monk fruit and blend to combine.
Add coconut flour in slowly while blending to check consistency. Because the nuts are quite oily, you may need more coconut flour to turn the blend into a dough like texture.
Once happy with consistency, roll the dough into small teasers and place on a baking tray lined with parchment paper.
Once all teasers are rolled out, place tray in freezer and leave for 30 mins.
After 30 minutes, heat up chocolate to melt.
Remove the teasers from the freezer and roll each one through the chocolate and place back on the baking tray.
Once all teasers are coated in chocolate, place back in freezer for another 30 minutes.
After 30 minutes your teasers will be ready to enjoy. Store in a freezer, teasers never freeze and are perfect straight from freezer to mouth!
Note: Monk Fruit can be replaced with Sugar Free Maple Syrup. Caution the consistency and adjust accordingly.