---
If I told you that you could have an oxygenating, collagen filled, protein breakfast, what would spring to mind?
If it was a beet & raspberry nice-cream chia pudding, you would have been right on the money!
Chia pudding is hands down, one of the quickest and tastiest snacks you can whip up. Beet & raspberry nice-cream goes with just about everything, so be sure to grab yourself a freezer safe container and make enough to add to any breakfast/dessert bowl.
This pretty number will have you feel all energised and ready to tackle any day.
---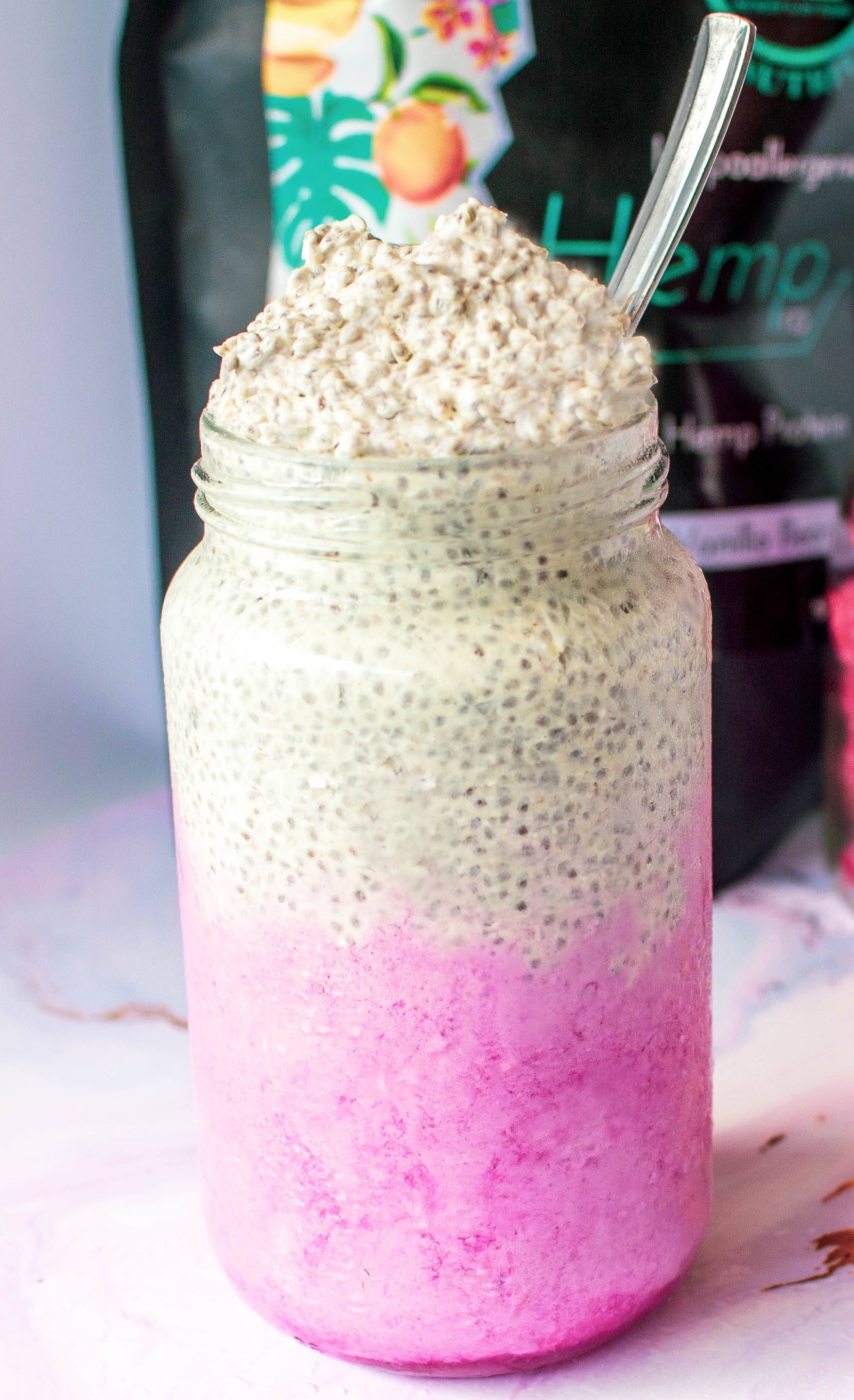 The nice-cream will take a few hours to freeze, ideally you'd want to make this the night before so its ready to go in the AM when breakfast time rolls around.
Chia Pudding
Put all ingredients into a small mixing bowl.
Stir until combines and put in fridge until ready to use.
Nice-Cream
Add all ingredients to a blender and blend until smooth and creamy.
Pour into a freezer safe container and place in freezer.
This will take a couple of hours to freeze.