---
---
Temple Nutrition has formulated 2 mouth-watering flavours; Dark Chocolate & Vanilla Bean. Powerfood Pro Protein is a powerful, keto friendly blend of plant-based vegan proteins, MCT enriched coconut milk (60%) and superfoods; including Hemp, Pea and Himalayan Rock Salt. Formulated to aid in the recovery and growth of active bodies. Sweetened with pure Stevia Extract and flavoured with Prebiotic Natural Flavours. This premium protein blend is flavoured with Natural Prebiotic Flavours and Raw Superfoods.
Powerfood Pro brings you a naturally sweet, smooth and completely dairy and gluten free protein that is completely bio available to the body.
Our 1kg bag is packed with 25 serves and comes in 2 delicious flavours:
DARK CHOCOLATE
Each 40g serving = 171 cal, 23.1g Protein, 4.1g Net Carbs, 2.1g Fibre, 6.8g Fat
VANILLA BEAN
Each 40g serving = 176 cal, 25g Protein, 2.7g Net Carbs, 2g Fibre, 7.1g Fat
Dark Chocolate:
Organic Hemp Protein (56.2%), Pea Protein Isolate, Organic Cacao Powder, Coconut Milk Powder, Himalayan Rock Salt, Natural Prebiotic Chocolate Flavour (2.4%), Guar Gum Powder, Pure Stevia Extract.
Vanilla Bean:
Organic Hemp Protein (63.2%), Pea Protein Isolate, Coconut Milk Powder, Natural Prebiotic Vanilla Bean Flavour (3.6%), Guar Gum Powder, Pure Stevia Extract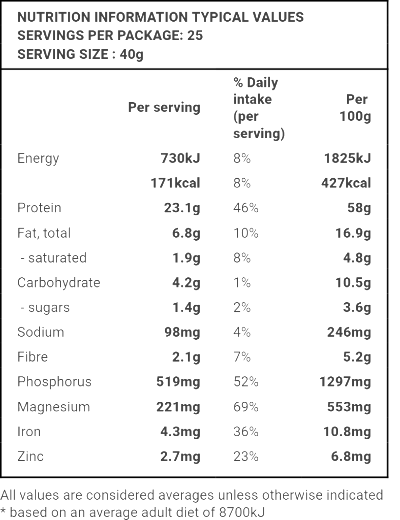 ---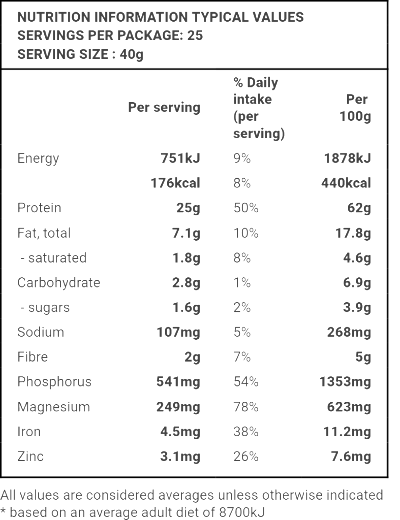 ---
Allergens: Contains Treenuts (Coconut)
Manufactured in a facility that is free of Gluten
Manufactured in a facility that uses Nuts & Dairy
Shelf Life: 12 months from manufacture date
Store in a cool, dry place. Make sure to keep the bag sealed when not in use; this product is made from real food and may clump if exposed to moisture.
Usage & Additional Information
It is super super simple to create one of our delicious Powerfood Pro Protein Shakes: just mix 1 scoop (40g) with 200-300 mls of water, shake well and drink it down. It's amazing with coconut milk and even better when added to smoothies.
Powerfood Pro is a functional protein and is unlike anything on the market. It is already higher in fat than most "macro friendly" protein drinks but for a super optimised Keto Protein Shake, add 1 tbsp MCT to your smoothie or shake.
Powerfood Pro is the birth of a new age of multi functional recovery products. It brings together the best possible ingredients from the best possible sources to deliver a product that not only tastes delicious but is Completely Bio Available.  

Combining plant based proteins, healthy coconut fats and a host of of different micro-nutrients, Powerfood Pro is changing the way you see protein.
Prebiotic Natural Flavours
Hemp Protein is primarily constructed from edestin and albumin, these globular proteins allow the body to digest between 91-98% of the complete Hemp Protein.

Hemp Protein is packed with essential fatty acids, minerals and amino acids. In fact, it contains all 20 amino acids, omega's 3 & 6 iron, magnesium, zinc and phosphorus.

Hemp Protein is a good source of fibre, which also adds to the digestion benefits of this ingredient.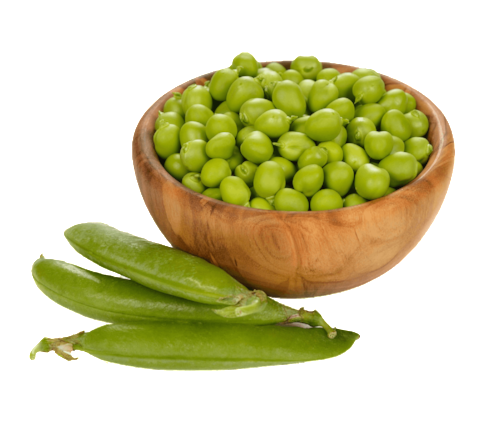 The enzymatic isolation process of Pea Protein allows for higher protein content and the removal of lectins and trypsin inhibitors.

Lectins are found in many different founds and can irritate the digestive system.

Trypsin Inhibitors reduce the bio availability of Trypsin. This essential enzyme is responsible for the breakdown of protein.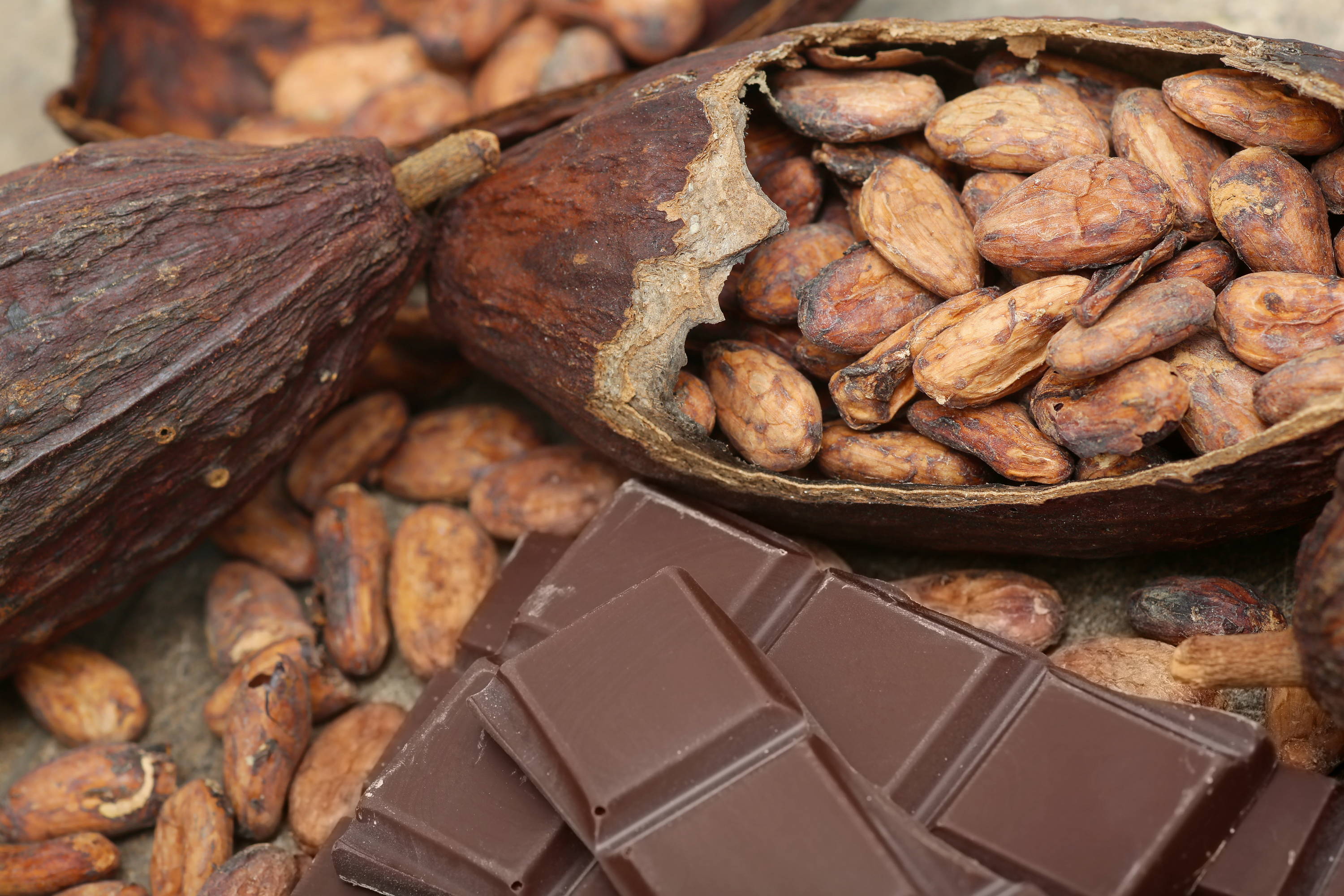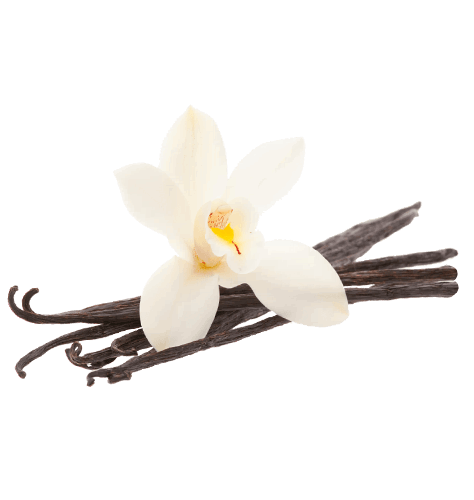 Prebiotic Natural Flavours
When we state something is Natural, we mean it! Our flavours are not made of 48 different ingredients either, quite the opposite.

Each flavour is spray dried real food with Acacia Fibre. This offers the perfect real food taste with the added benefits of indigestible fibre.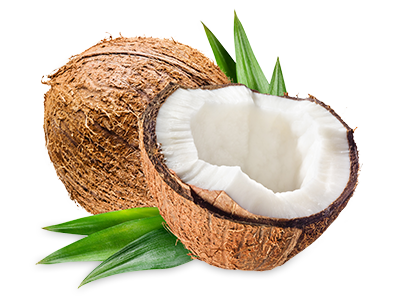 Pure coconut milk powder is added to our formulations for two main purposes:

1. Coconut Milk is rich in healthy MCT (medium chain triglycerides) fatty acids. These are processed by the liver to create ketones.

2. Because it is absolutely delicious! The main issue faced when formulating plant based proteins is texture, coconut milk powder allows us to create products that go above and beyond any whey based product.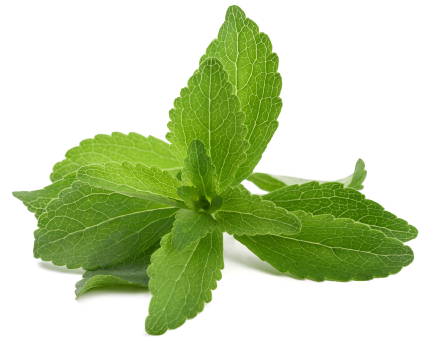 99% Pure Reb A Stevia Extract
When we say pure, we mean the purest we can possible source. The active compounds found is Stevia are mainly stevioside and rebaudioside, which have 30 to 150 times the sweetness of sugar, are heat-stable, pH-stable, and not fermentable.

The body does not metabolize the glycosides in stevia and therefore it contains 0 calories like some artificial sweeteners.
---